BENTSAI BT-HH6105B1 Portable Handheld Mobile Inkjet Printer
This price does not include VAT
Order over $99 free shipping
Delivery Time: 10-15 business days
---
BENTSAI BT-HH6105B1 Portable Handheld Mobile Inkjet Printer
---
❀ Print Anything: Characters, numbers, symbols, QR codes, barcodes, pictures, time, dates, counters, DIY logo, etc.

❀ Print Anywhere: Suitable for printing on water-absorbent materials, such as cartons, wood boards, leather and cloth, etc.

❀ Print Anytime: The machine offers 8 hours' standby time after full charge. And it can be used as usual during charging.

❀ Print Easily : Easily upload images/logos to print, or type the text you want to print directly into the LED display on the printer. Simply choose what you want to print, press the light weight printer against your printing surface, pull the trigger, and slide the printer to print.

❀ Common Usage: Perfect for labelling products or packages for Ecommerce, Print Expiration Dates on supplements or food, Label and relabel warehouse bins, or print on all sorts of surfaces for arts and crafts.

❀ Package Includes: One BENTSAI BT-HH6105B1 Portable Handheld Mobile Inkjet Printer; One original BENTSAI black ink cartridge; One Roller Component,Sensors,Power adapter,USB Flash Disk, Sheet Metal Positioner and User manual.

❀ Support Languages: Chinese, English, Japanese, Korean, German, Spanish, Russian, Arabic, French, Italian and Portuguese

❀ Shelf Life and warranty: This B1 BENTSAI handheld printer can print above 100000 characters per cartridge on smallest size. All printers provide 12-month after-sales service.
---
Shipping Cost: Orders under $99 require the customer to bear the shipping cost. Our customer service team will inform you of the specific freight by email.
VAT Tax: This product does not include VAT, customer needs to bear it. You can refer to the tax rate below, but the specific tax is subject to the actual payment.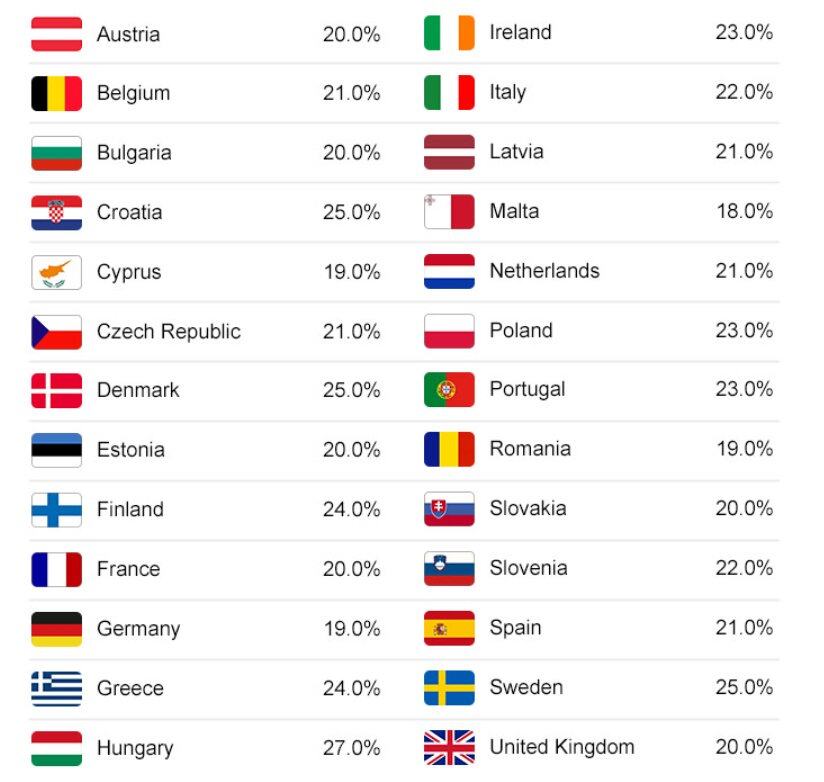 Specifications
---
| | |
| --- | --- |
| Model Number | BENTSAI BT-HH6105B1 Portable Handheld Inkjet Printer |
| Printer Ink Cartridge Model | (Black) / BT-2561N(Cyan) / BT-2562NMagenta) / BT-2563N (Yellow) / BT-2564N(Green) |
| Ink Type: | Water-Soluble Ink Cartridge |
| Printer Ink Cartridge Color/Capacity | Black/42ml |
| Working Hours | 8 hrs |
| Printing Accuracy | Up to 600DPI |
| Printing Fonts | Vector font, Dot Matrix Font |
| Internal memory | 50MB |
| Printing Height | 2.5mm-12.7mm / 0.09-0.5 inch (Support 1 to 5 Lines of Printing) |
| Printer Dimensions | 138*54*217mm / 0.45*0.18*0.7 inch |
| Printer Weight(with battery) | 450g / 0.99lb |
| Picture Support Format | PNG, JPEG, BMP |
| Special Feature | Text, code, date edit and printing; Group print; Files input and out put |
| External Source Interface | Optical Interface, USB Interface, Power Interface |
| Transition Indicator Light | Green indicates Ready Status, Blue indicates Print Status, Red indicates Alarm Status. |
| Operating System | Linux |
---
Frequently Asked Questions
1. Can the machine work while charging ?
Yes, the machine does not affect normal use during charging.
2. Can aqueous ink cartridge be used on B2 or B3 ?
Yes, B2 and B3 printers can use both aqueous ink and solvent fast dry ink. B1 can only use aqueous ink.
3. Can I print on an uneven surface ?
Yes, but it needs to be used with the positioner plate (provided) when it is used
4. What color can B1 Handheld Printer print ?
Only Water-Soluble ink can B1 use, such as black cyan yellow megenta and green. But it can only install one ink cartridge which means that you just can print one color each time
5. The difference between B1 and B2 ?
The B1 can only use aqueous ink cartridge so that it only can print on water-absorbing surface. But the B2 is compatible with aqueous ink and fast dry ink. Thus the B2 machine can print on any material surface.