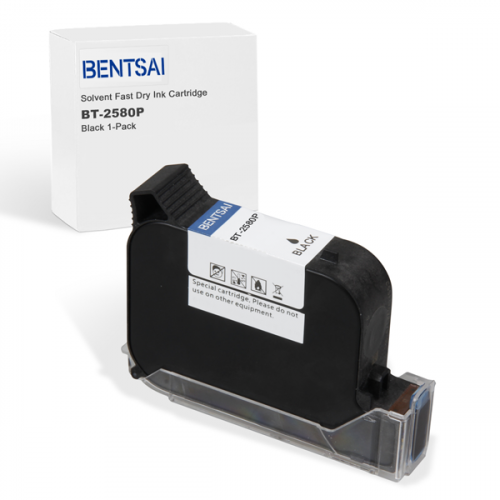 BENTSAI Original Fast Dry Solvent Ink Cartridge BT-2580P, Black, 1 Pack
This price does not include VAT
Order over $99 free shipping
Delivery Time: 10-15 business days
---
BENTSAI Original Fast Dry Solvent Black Ink Cartridge BT-2580P
---
BENTSAI original Inkjet Cartridges are only available for specialized Handheld Printers. If you would Like to purchase our ink cartridges, please purchase or be sure you have a Handheld Inkjet Printer BT-HH6105.Original Fast Dry Solvent Ink Cartridge BT-2580P can be widely used for varieties of industry application, you can assemble it with the BENTSAI Portable Handheld Mobile Inkjet Printer (BT-HH6105B2) (BT-HH6105B3) to print the production date, contact methods, product information, website address, serial number barcodes and any texts or graphics which you want to show on your products.
❀ For use with: BENTSAI Portable Handheld Mobile Inkjet Printer (BT-HH6105B2) (BT-HH6105B3)

❀ Print on: The Ink Cartridge BT-2580P is particularly suitable for any surfaces including porous and non-porous substrate for printing such as wood, acrylic materials, aluminum, chinaware, cloth, paper, plastic, metal, fabric, glass, labels, leather and so on. If you have questions about printing materials, please contact us.

❀ Use for: The BT-2580P can be used for labelling products or packages for Ecommerce, Print Expiration Dates on supplements or food, Label and relabel warehouse bins, or print on all sorts of surfaces for arts and crafts. As much content can be applied as you could image. (Barcode, QR code, series number, production date and time, logo, guest list, universe UPC-A code, name tags, etc)

❀ Fast dry ink: BT-2580P is fast dry ink. Ink dry time is typically instant to a few seconds but can take longer depending on application and environment conditions.When the Printing needs to be Suspended, Please Cover the Protective Cover in time to Prevent the Ink Cartridge from being Air-Dried and Blocking the Nozzle. In case of Blockage, You can Wipe the Nozzle with a Soft Paper Towel.

❀ Package Including: 1 Pack of BENTSAI Original Fast Dry Ink Cartridge BT-2580P (Black).
---
Easy Installed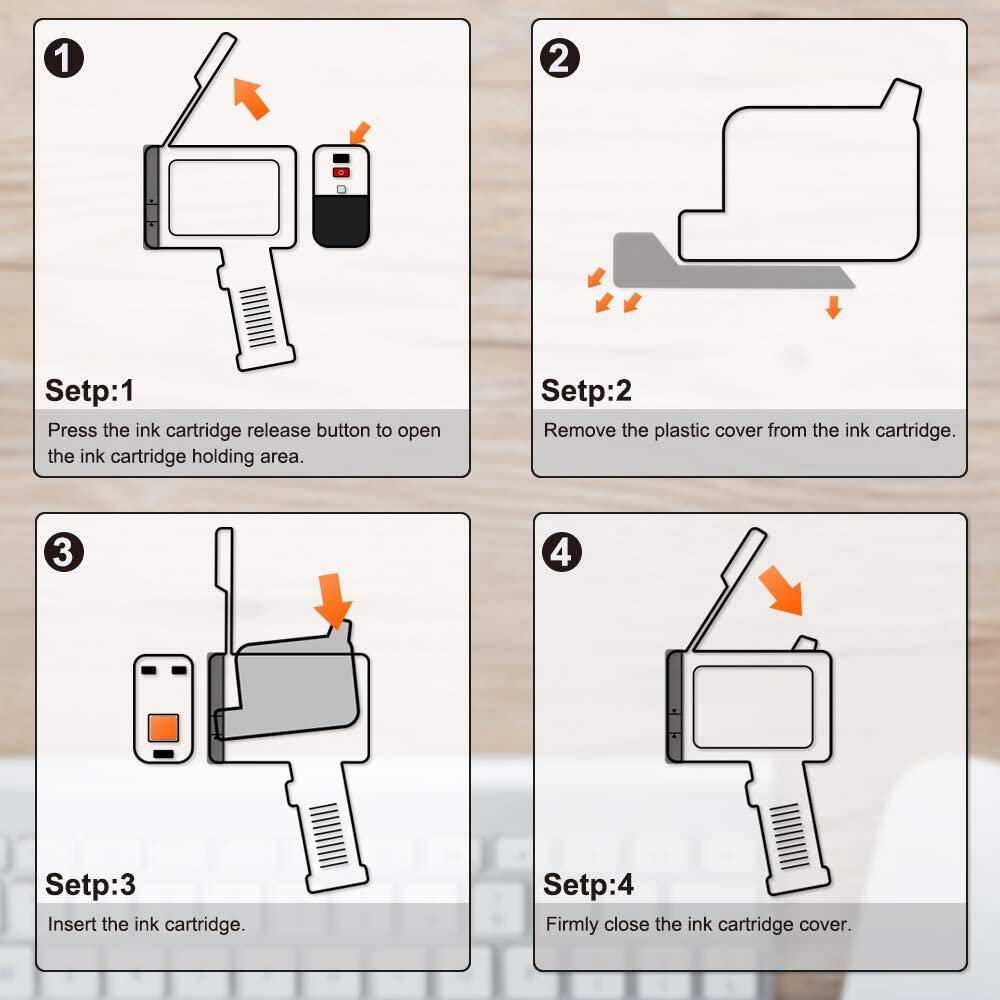 ---
Shipping Cost: Orders under $99 require the customer to bear the shipping cost. Our customer service team will inform you of the specific freight by email.
VAT Tax: This product does not include VAT, customer needs to bear it. You can refer to the tax rate below, but the specific tax is subject to the actual payment.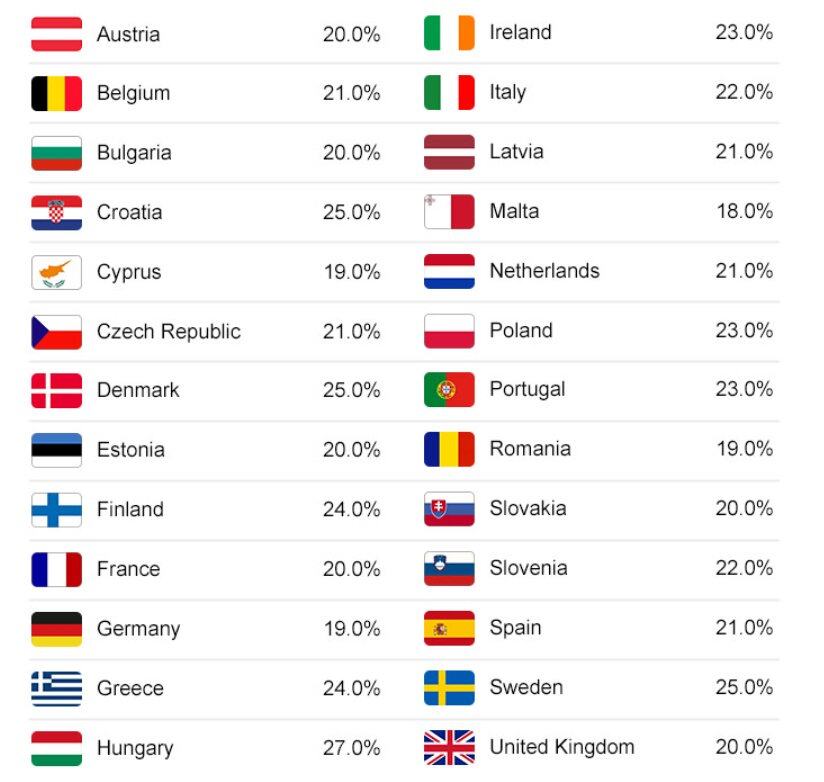 Specifications
---
| | |
| --- | --- |
| Model Number | BENTSAI BT-2580P |
| Ink Type | Fast dry Solvent ink |
| Ink Cartridge Color | Black |
| Ink Cartridge Capacity | 42ml |
| Ink Weight | 4.6 ounces |
| Ink Size | 3.5 x 0.7 x 2.4 inches |
| Package Dimensions | 5.39 x 3.15 x 1.18 inches |
| Compatible with Printer Model | BT-HH6105B2/ BT-HH6105B3 |
| Working Environment | Temperature 0-45℃(20-30℃ best), Humidity 10%-80% |
| | |
---
Frequently Asked Questions
1. What's the different with BT-2560N Black ink cartridges?
BT-2560N is aqueous ink only print on Porous surfaces, mainly water absorbent surfaces. BT-2580P is fast dry ink, it could print on both porous and non-porous substrate
2. Can I use other brand's ink cartridge instead of Bentsai?
Sorry, you cannot use other brand's cartridges for Bentsai's printer. Since cartridge can only recognize original printer. For your better print performance we highly recommend you purchase cartridges from Bentsai.
3. Can I use this product for BT-HH6105B1 inkjet printer?
This BT-2580P can only apply to B2 and B3. If you purchased B1 printer, BT-2560N ink cartridge would be the compatible cartridge.
4.How long can the ink cartridge last? If printing on fabric, will it be washed out?
Under normal circumstances, the ink cartridge can be retained for 2 years. This BENTSAI handheld printer can printer on fabric,ater washing, the color may become slightly lighter, but if washed with alcohol, the contents will be washed off